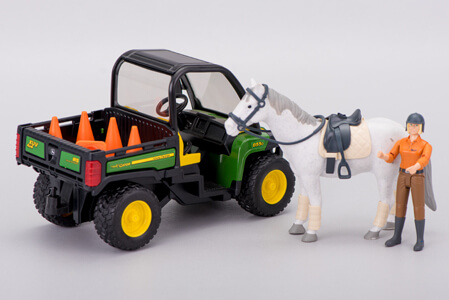 Toys
Toys
Especially in the toy manufacturing, our tried and true masterbatches are of great significance. After all, vivid and bright colors are inspiring and attractive to children and fire their imagination. Not least thanks to our masterbatches the attractivity of many toy products is thus enormously increased.
At Color Service, we have a tremendous amount of experience in manufacturing a wide variety of colors for the toy industry. We follow strictly the requirements of the European standard EN 71 for toy safety as well as the international standard 2009/48/EC.
Thus, we guarantee you, as our Color Service customer, the highest product safety and first-class quality. We will certainly also adjust the desired color on a polymer-specific basis and will equip our masterbatch with the necessary additives for any desired outside use.
In addition, we also offer 500 standard colors, especially for toy applications that we also have in stock and can deliver in amounts from 1 kg on up. Our sales office team can supply you with additional information about our masterbatch products for the toy segment. Depend on your specialist for masterbatches in this highly sensitive area. We are looking forward to your call!