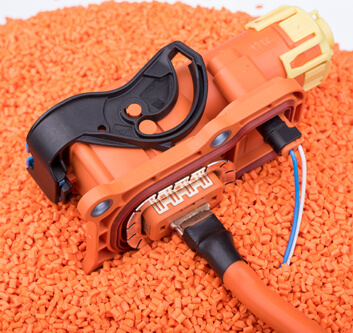 Automotive
Masterbatches for Automotive Applications
As one of the preferred providers of various tier-1 producers worldwide Color Service produces various masterbatches for all large automotive brands. With more than 500 current OEM colors we are the market leader in this segment. Especially our extensive experience with the specific requirements and narrow thresholds make us into a valued partner of the automotive industry.
Masterbatches for the Interior
Polymers and various blends are a favorite for the interior of automobiles. At Color Service, we have a solid polymer-specific solution for every application and each polymer. Our masterbatches also always Support the desired mechanical characteristics in the interior or specifically hit the desired gloss level.
Masterbatches for the Vehicle Exterior Application
The external vehicle components must often withstand extreme influences of heat, cold and UV-rays. Color Service offers tried and true combination batches here that meet all these requirements (e.g. FAKRA standard).
Electrical color Coding in the Automotive Industry
Color Service also supplies electrical coding colors in the automotive industry. Here, specifically, the RAL 2003 regulation as high voltage color for electric or hybrid vehicles led to extensive work in the laboratory. In cooperation with leading automotive suppliers we were able to develop a stable RAL-2003-orange that can be used in all technical polymers. In addition, we have an extensive database with more than 500 OEM colors. Contact us regarding the use for your application and take advantage of our extensive experience. It will be worth it! Our sales office team can provide you with additional information about our masterbatches for the automotive industry. We are looking forward to your call!